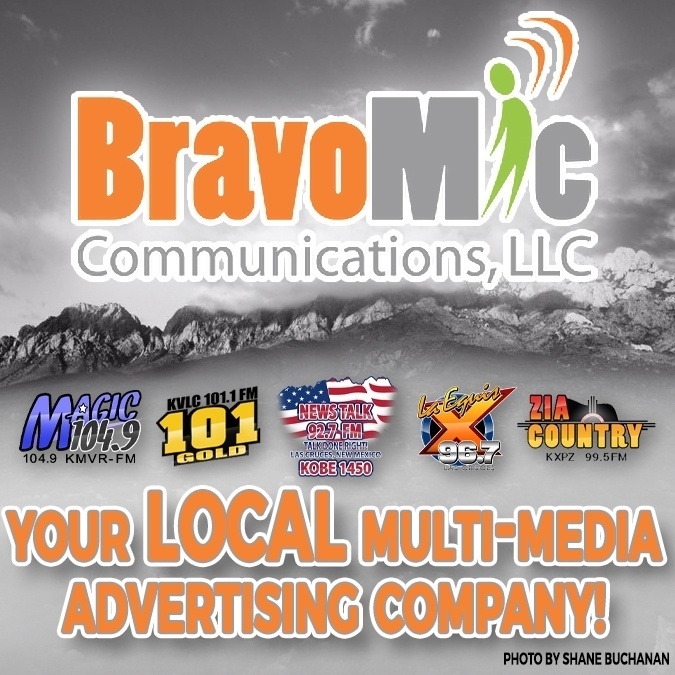 Three local Las Cruces winners were made this week with locally owned Broadcast and Digital Media company Bravo Mic Communications LLC.
101 Gold, rated #1 in Southern New Mexico, had some fun with listeners as they took their chance to win with "Name That Thang" where hints were given daily on-air and listeners were invited to call in to register for the grand prize chance to get away for two to the Hilton Buffalo Thunder Resort and Casino in Santa Fe! During the grand prize drawing, Luis Arellano became their big summer winner, scoring a two-night stay, $50 food credit, and a free round of golf at TOWA!
Southern New Mexico's Real Country Station was in on the fun too! And fans of real country music had
the easiest chance of registering to win. KXPZ 99.5 Zia Country's Real Country Connections was played on-air daily, where a few country songs would be mashed together, but they'd all be missing one word. Listeners were invited to enter the correct word in to win at ziacountry.com. We had 99, entries but only 1 grand prize winner. Congratulations to Isabel Madrid who also scored a two-night stay at the Hilton Buffalow Thunder Resort and Casino in Santa Fe!
And one lucky Las Cruces music fan is now headed to Las Vegas this summer! Magic 104.9 FM's "Lyrics Battle" is one of the funniest radio game shows you can play. And Jessica Hernandez knows her lyrics! This week she became the grand prize winner for a trip for two to Las Vegas, Nevada. With a stay at the Tropicana and tickets to a show of her choice.